SBU is an independent national authority, tasked by the government with assessing health care and social service interventions from a broad perspective, covering medical, economic, ethical and social aspects.
SBU assessments are based on 'systematic literature reviews' of published research. The review method developed by SBU is thorough and rigorous.
SBU was founded in 1987. We are one of the oldest HTA (Health Technology Assessment) organisations in the world.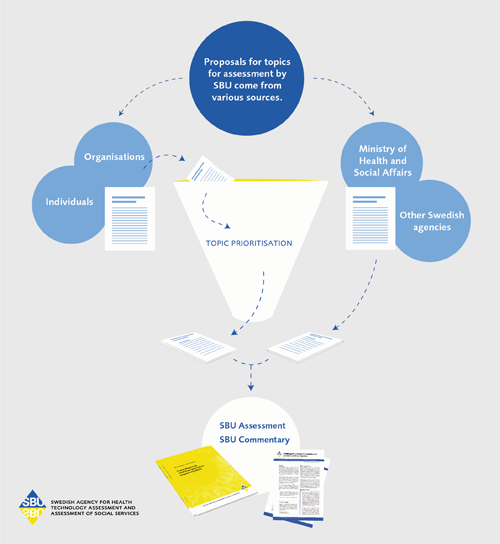 The proposals for SBU's project topics may come from various sources.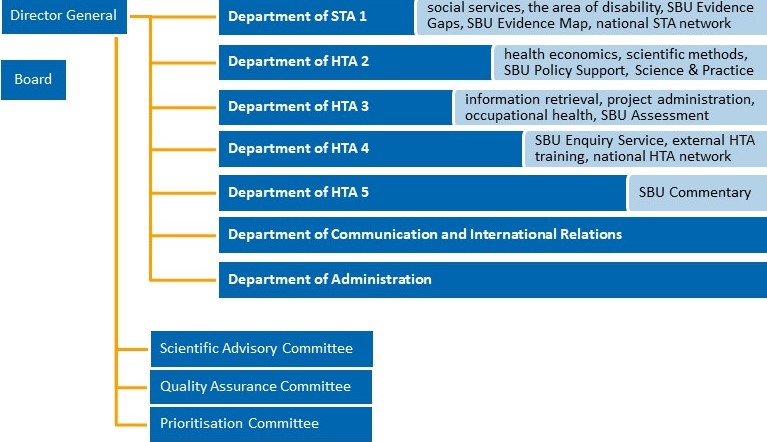 ---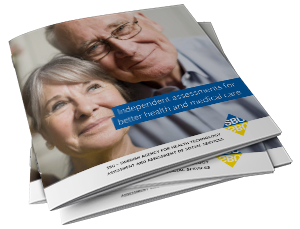 Information folder about SBU