Healthcare users
SBU's conclusions following the conference on collaboration with healthcare users
Watch the video from SBU's conference to promote collaboration with the users of health services
SBU needs patients / healthcare users to pinpoint critical questions and do an even better job
Patients / consumers have a great need for evidence-based knowledge
It is important to distinguish between the state of knowledge that everyone can agree on, and the priorities and decisions that are taken where different stakeholders may have different views, just as different groups within the same patient-/user group
There is a need for increased collaboration between SBU and patients/ healthcare users
The collaboration can evolve and improve
Interaction is particularly important at the beginning and end of the project (but can with advantage also be done during the project)
Collaboration is important at the beginning of the project to formulate the research questions that are essential for patients / healthcare users
At the end of the project, collaboration is important to analyse the implications of the results from the project and to disseminate that knowledge to those that are affected.
International collaboration partners

Campbell Collaboration is an international network of researchers promoting production of systematic reviews for evidence-based policy and practice in the fields of crime, justice, education, international development and social wellfare. https://www.campbellcollaboration.org/
SBU initiated collaboration with Campbell in 2015.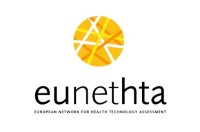 EUnetHTA – European Network for HTA was established to create an effective and sustainable network for HTA across Europe. The network work together to help developing reliable, timely, transparent and transferable information to contribute to HTAs in European countries and supports collaboration between European HTA organisations that brings added value at the European, national and regional level through facilitating efficient use of resources available for HTA, creating a sustainable system of HTA knowledge sharing and by promoting good practice in HTA methods and processes. http://www.eunethta.eu/

Health Technology Assessment international (HTAi) is the global scientific and professional society for all those who produce, use, or encounter HTA. HTAi has members from over 65 countries and embraces all stakeholders, including researchers, agencies, policy makers, industry, academia, health service providers, and patients/consumers. We are the neutral forum for collaboration and the sharing of leading information and expertise.
HTAi:s members regularly participate in meetings, Policy Fora and Interest Sub-groups. HTAi also provides access to a variety of resources including the International Journal of Technology Assessment in Health Care (IJTAHC). The society is governed by an elected Board of Directors that is supported by an Executive Committee, several Advisory Committees, and a Secretariat.


INAHTA is a network of 55 HTA agencies that support health system decision making that affects over 1 billion people in 33 countries around the globe. With more than 2,100 staff and consultants working in the INAHTA network, there are clear benefits to connecting these agencies together to cooperate and share information about their work producing and disseminating HTA reports for evidence based decision making. INAHTA serves this purpose. http://www.inahta.org/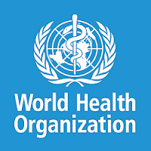 The government has appointed SBU as Sweden's representative in the HTA network within the World Health organisation (WHO) and EU. SBU runs several international projects, both at the global level and within EU. http://www.who.int/en/